Invest Today To Help A Veteran
Delinquency rates on VA loans almost tripled during COVID. These men and women who risked everything to help us all are now at risk of foreclosure and need our help.

You can invest in AHP Title to help. We buy defaulted government-backed VA loans at discounts, then work to help Veterans and their families keep their homes:
There is no guaranty that we will earn enough profit to distribute a 7% return to Investors, or even to return their capital. The Company will try to return to Investors all of their capital no later than the fifth anniversary of the purchase date, assuming there is sufficient cash flow. However, they might receive their capital sooner, later, or not at all.
If we recover less than the amount owed, we file a claim on the VA guarantee which generally covers 25% of the original principal balance. Thus, the guarantee will cover up to a $50,000 loss on a $200,000 mortgage. If we recover $180,000 of a $200,000 mortgage, we can file a claim for the $20,000 loss. Notably, we are still entitled to file a claim for the loss even if we bought the loan at a discount. Thus, if we purchase a $200,000 mortgage for $170,000 and recover $180,000, we can file a claim for $20,000, bringing our recovery to $200,000, a $30,000 gain.

As the current real estate market appears overheated and the next downturn looms, we believe that buying mortgages with government guarantees is a prudent strategy. If the market turns and property values drop, the guarantees offer significant protection.
You can invest as little as $100 to earn up to 7% – and help Veterans at risk of foreclosure keep their homes.
Ideally, we modify Veterans' mortgages to ensure that the payment is affordable. Once timely payments are made for 6-12 months, we aim to resell the loan with the VA guarantee intact, typically at close to 100% of the balance owed.
Alternatively, we offer other cooperative options such as a deed-in-lieu-of-foreclosure or a short sale.
If no resolution is achieved, we proceed with foreclosure but continue to try to reach a cooperative resolution.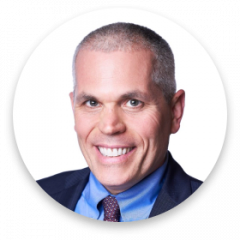 Jorge Newbery
Founder & CEO
AHP Title brings social responsibility, innovation, and a willingness to do-the-right-thing to title insurance, an industry dominated by four companies comfortable with the status quo and unmotivated to adopt new technologies for needed change. This will be our most significant advantage.
